Little Coffee Place is entirely funded by readers. We may receive an affiliate commission if you make a purchase after clicking on one of our links.
The coffee culture in Latin America is enormous. Going back centuries, with many regional differences provided by the various types of coffee grown locally. South and Central America play an important role in the history and culture of coffee consumption.
Espressos that are strong, aromatic, and rich reign supreme, alongside delectable cafe con leche, cortados, tinto, café de olla, and cafezinho. There are numerous names for the numerous ways to enjoy the world's most popular caffeinated beverage.
It's no surprise that this long tradition and rich culture have spread beyond the borders of Latin America. Café Bustelo did it in 1928, thanks to the efforts of the company's founder, Gregorio Bustelo. As a Spaniard, he travelled to many Latin American cities and fell in love with the espresso-style coffee drinks, particularly in Havana.
Café Bustelo in East Harlem, New York, was established to bring this culture to the masses. Prices were kept low in order to attract the local Latino community. They didn't have a way to enjoy the coffee they loved at home in a professional setting at the time.
Today, Café Bustelo sells coffee beans, instant coffee, and K-cup packaged coffee throughout the United States. It is present wherever there is a Latin coffee community. Angelina, the face of Gregorio Bustelo's wife, is instantly recognisable on the package of all their coffee. The bright yellow highlights the rich, vibrant coffee inside.
Cafe Bustelo Products
But how does Café Bustelo taste? And, is it right for you? Let's find out.
Ground: "El Original"
The original, as it is still made the same way it was in the old coffee shop in East Harlem. It is an exact replica of how Cubans like their coffee: dark, pure, bold, and flavorful. It comes in ground form inside a can to preserve freshness. For those who enjoy smooth and strong espressos.
---
Café Bustelo's Supreme
Café Bustelo's "improved" line. The Supreme is available in both ground and whole bean forms. This makes it ideal for those who want to grind their own coffee and have complete control over the brewing process.
It is made entirely of Arabica, whereas the original is not. However, it tastes very similar, with the classic smooth and strong combination that is a trademark of Café Bustelo in general.
With this typical Latin-inspired coffee, you can't go wrong. There is also a decaf version available.
Our Favorite Coffee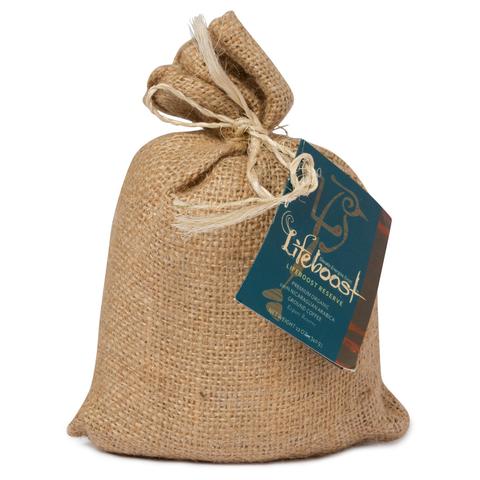 LifeBoost is a health and environmental conscious coffee brand that sells only organic low acid coffee, and it is our team's favourite! They also offer our readers a 50% discount for first-time customers. So give it a shot and see why it's our favourite!
---
Instant: "Sabor Latino al Instante"
Café Bustelo is well-known for its instant coffee, in addition to their classic ground and whole bean blends. Single-serve packets, small containers, and larger freeze-dried canisters of "Sabor Latino al Instante" are available.
It is available in both regular and decaf varieties, as well as a few flavoured varieties: café con dulce de leche, café con chocolate, and café con leche. The names are self-explanatory, and they add a twist to the traditional Café Bustelo coffee flavour.
A single origin from Mexico was recently added, providing an instant coffee alternative inspired by Mexico.
---
Single Serve Cups: "Listo Para Tu Taza"
Café Bustelo's single-serve offering is dubbed "ready for your cup." And it couldn't be a more fitting name. "listo para tu taza" is available in six different flavours in the K-cup format for Keurig machines.
Single origins from Brazil and Colombia, as well as the same flavours as the instant coffee line (café con dulce de leche, café con leche, and café con chocolate), and the classic Café Bustelo blend. The K-cup format makes it extremely simple to brew Latin American coffee at home in a matter of seconds.
---
Brewing Instructions
The rich culture of Latin American coffee must be replicated not only with the proper coffee, as provided by Café Bustelo, but also with an appropriate brewing method. Clearly, a good espresso machine will be capable of producing a delicious espresso using ground coffee from the original or Supreme lines. However, we recommend trying Café Bustelo in a Moka pot.
Making it as strong as possible by lowering the amount of water in it to achieve a higher coffee-to-water ratio. Then, for each serving, add about 1 tablespoon of sugar to recreate the bitterness and sweetness that are so popular in Latin America.
You can mix the strong coffee with the sugar in small amounts at the bottom of your espresso cups before pouring it over the rest.
This method involves first preparing a concentrate, syrupy mixture of very strong coffee and lots of sugar, and then "diluting" it with unsweetened coffee.
Alternatively, a classic café con leche can be made with either flavoured or unflavored Café Bustelo coffee. Same as before, using an espresso machine or a Moka pot. To soften the harshest aspects of the coffee, add a splash of milk on top.
Brew Profile
How does it taste now that you know what Café Bustelo has to offer and how to make it? In terms of strength, body, and aromatic profile, where does Café Bustelo rank?
We'll focus on the Supreme line because it's arguably the best one Café Bustelo has to offer. Its flavour is similar to that of the "El Original" line, so you can save money by purchasing this one instead.
The aromatic profile of the Supreme line is typical of a classic Latin American coffee aimed at this coffee culture. It's bold, strong, and bitter, with a distinct raisin-like fruit component that highlights the bitterness. It is an acquired taste for some, while Latin American palates will find it deliciously reminiscent of their origins. For unaccustomed audiences, it can be very strong, not in terms of caffeine content, but of actual taste. It's certainly worth a shot to see what it's like.
Café Bustelo's strength is, indeed, one of its strong points. Unlike the Supreme line, which is 100 percent Arabica, the others contain some Robusta coffee. This adds punch, body, and bold flavours to the coffee.
It sacrifices a few points in flavour recognition in favour of greater strength. If you want a more balanced cup, the Supreme line is worth the extra money. Those looking for a strong cup of coffee, on the other hand, will find it at Café Bustelo's.
At the same time, the body is quite heavy as a result of Café Bustelo's aim for the tastes of the Latin community and the presence of Robusta beans. Be prepared for a dense, filling cup of coffee. Brewing with a paper filter, such as in a Chemex or drip machine, can help to lighten the body. This will make it more like the coffee you're used to drinking. However, if you prefer strong coffee, Café Bustelo will satisfy you.
In Conclusion
Finally, if you prefer lighter coffee with complex flavours, Café Bustelo is not for you. Or you prefer a coffee that does not overpower you and does not require a lot of milk or sugar to be balanced.
Otherwise, maybe you like Cuban coffee. Do you prefer your coffee black and strong? Are you looking for a coffee that has the strength and body that you'd expect from a strong cup without having to spend a lot of money?
Then Café Bustelo is the place for you.
Design Inspiration From Around The World