Different methods of brewing coffee result in significant differences in the final product's taste and mouthfeel. The differences are caused in part by how "clean" or clear the coffee is after brewing and filtering. Some brewing methods produce an abundance of fine grounds and oils from the coffee beans in your cup, which can significantly alter the flavour profile of your coffee.
Many people who brew coffee at home want to make crystal clear coffee, or coffee that is free of ground residue and the oils that come from roasted coffee beans. To help you in your quest for the cleanest cup possible, we'll go over how to make crystal clear coffee at home step by step.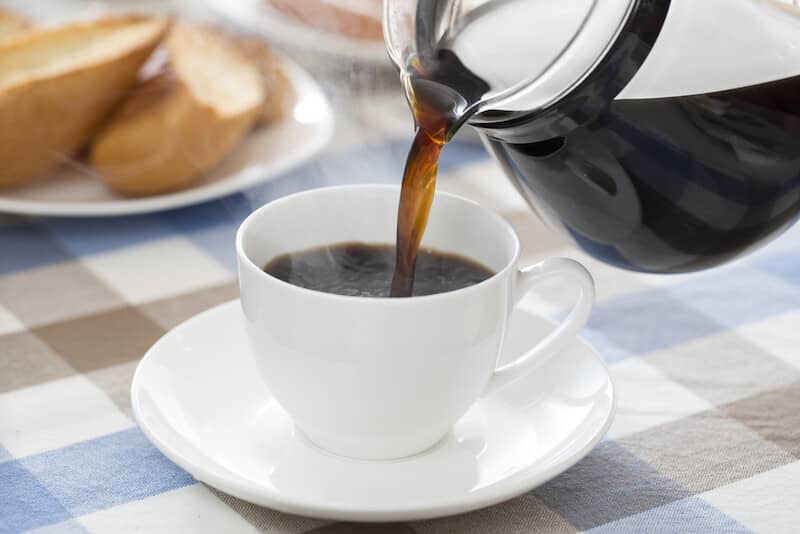 ✅ Best 12-Cup Coffeemaker and Single-Serve Brewer
Reliable and great coffee – Best feature is that the coffee pot is much sturdier than cheaper models which is a safety feature as it is less looking likely to break when it is being washed out. The Keurig part works fine. Switches, dials and indicator lights have the look and feel of quality. Stainless is staying stain free. Worth the higher cost.
✅ Best illy Classico Whole Bean Coffee
100% Arabica Coffee: – Classico Medium Roast Composed of 9 of the finest Arabica coffee sources worldwide, Classico, Medium Roast is your classic roast coffee that has a lingering sweetness and delicate notes of caramel, orange blossom and jasmine.
✅ Best Gooseneck Kettle, Pour Over Coffee Kit
A nice little set – Impressed with the quality of the Carafe. The coffee dripper is good, but I've been using a ceramic one instead. Came with a few Melitta coffee filters. The kettle is easy to handle and does a good job so far.
✅ Best Reusable Drip Coffee Filter Cone
Coffee Success! – Great addition to your pour-over ensemble. Paper filters can be a good substitute but the metal filter allows the full flavor of the natural oils in the beans to infuse the coffee and provide the extra added richness that paper filters obstruct. Great filter for daily use if you want to save some $
What Exactly Is Crystal Clear Coffee?
The phrase "crystal clear coffee" can refer to two different things. The more common definition is coffee that has gone through some sort of process (which we'll go over in detail below) to remove fine, loose coffee grounds and oils.
Genuinely clear coffee is a more recent definition of crystal clear coffee. In London, a company called CLR CFF creates "coffee" that looks like water! It's clear, just as caffeinated as regular coffee, and will leave you with as many conflicting feelings as critics have about the beverage as a whole.
Because the recipe for truly clear coffee isn't widely available, we'll show you how to make residue-free, ground-free, and oil-free coffee that tastes smooth, clean, and crisp. We're not sure if it's as cool as see-through coffee, but we're sure it tastes better!
What Is the Best Way to Make Crystal Clear Coffee?
There are two methods for making super clear, clean coffee. The first is to simply make your coffee with a very fine paper filter, such as a Chemex filter. This thicker paper filter will separate almost all grinds from your beverage, as well as the majority of oils that would otherwise cloud your caffeinated beverage.
The second method involves the use of agar-agar, which is essentially unflavored seaweed gelatin. Don't worry, your agar-agar-based final product will not taste like saltwater!
Because the process of making Chemex coffee is fairly simple, and because many people dislike the papery taste that filters can produce, we'll instead show you how to clear brewed coffee to crisp perfection using agar-agar.
Equipment
Large cooking pot
Cheesecloth
5 sealable containers, each with a capacity of at least 2 cups of liquid
Directions:
1. Begin by making 9 cups of coffee according to your preference. Allow to cool.
---
2. Set aside about 7 cups of this coffee in a separate container.
---
3. Weigh and divide the remaining 2 cups of coffee in grammes by 100.
---
4. Take that much agar-agar and weigh it out.
---
5. Bring the 2 cups of coffee to a boil, then whisk in the agar-agar for 15 seconds.
---
6. Remove from the heat and transfer the hot coffee mixture to a large container.
---
7. To this mixture, add the remaining 7 cups of coffee.
---
8. Place the entire mixture in 5 sealable containers in the refrigerator. Allow to sit for 24 hours.
---
9. Remove the containers from the refrigerator and break up the mixture into small pieces with a fork or spoon.
---
10. Pour the newly solidified coffee jelly into a cheesecloth and hang it over a pot to drain.
At this point, avoid agitating the jelly. Wait until it no longer drips coffee into the pot beneath.
---
11. Discard the cheesecloth and its contents. Pour clear coffee into a cup and serve.
What is the procedure for this?
While you will discover for yourself that this process produces very clear coffee, you may be curious as to how it works. Agar-agar is basically unflavored gelatin that, when solidified, captures the oils and grounds that would normally float around in your coffee.
When you throw away the cheesecloth at the end of the process, the contents that remain are loose coffee grounds, oils, and the gelatin that holds them together!
Conclusion
There are several methods for making clear coffee. However, many people seeking a clean, crisp flavour do not want their coffee to taste like the paper filters commonly used to filter out oils and coffee grounds. We've discovered that the agar-agar method of coffee clarification works well and results in a clean-tasting coffee that will not disappoint… It's also simple to make!